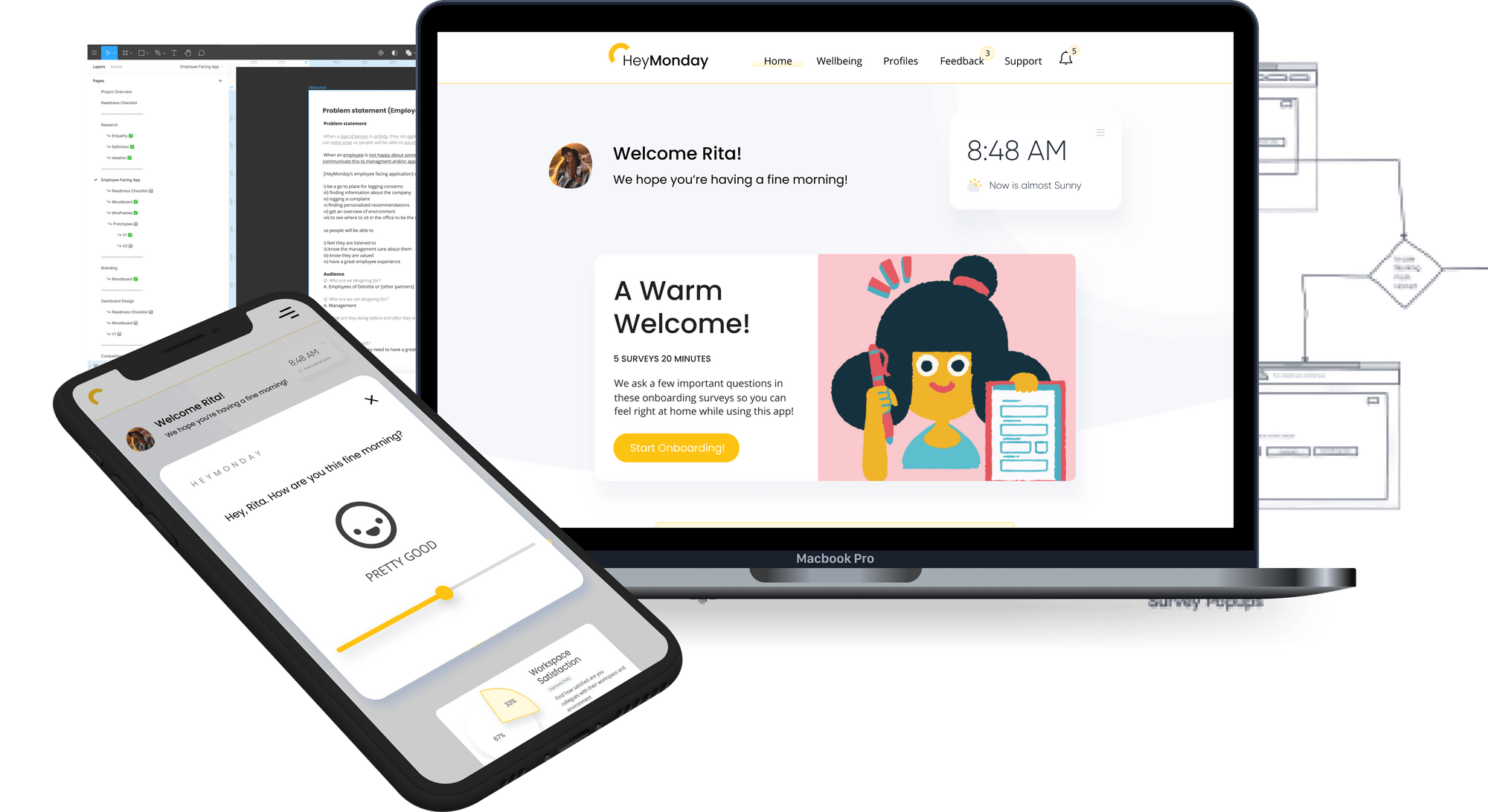 ---

Employee engagement surveys in corporate workplaces are essential in providing the best employee experiences, especially in today's world where the majority of the work force is working from home. However, these surveys are seldom taken by employees because they are time consuming and cumbersome, or offer no immediate benefits to the employees.
My task at HeyMonday (a UCL hatchery startup) was to rethink the employee survey app design and to fix the problem of not enough survey responders by carefully thinking about a return on investment plan and to focus on employee needs, like wellbeing, directly inside the Employee Facing App.
---
I coordinated and led all facets of design including: information architecture, user task flows, interaction, visual, product, and prototyping. I also conducted user research using methods such as interviews, surveys, focus groups and participatory design in order to adress both user behavior and attitudes.
---
1. Understanding the users
Understanding the problem that why employees are hesitant and avoid taking engagement surveys was necessary. For this multiple interviews were taken from the employees of Deloitte a partnering firm of HeyMonday.
The interview insights were as following.

2. Exploring the current market
Due to the nature of the business HeyMonday is a part of, there are naturally many direct competitors in the market. 18 of these competitors were thoroughly studied and documented to avoid making the same mistakes, but also to adopt great ideas into our system.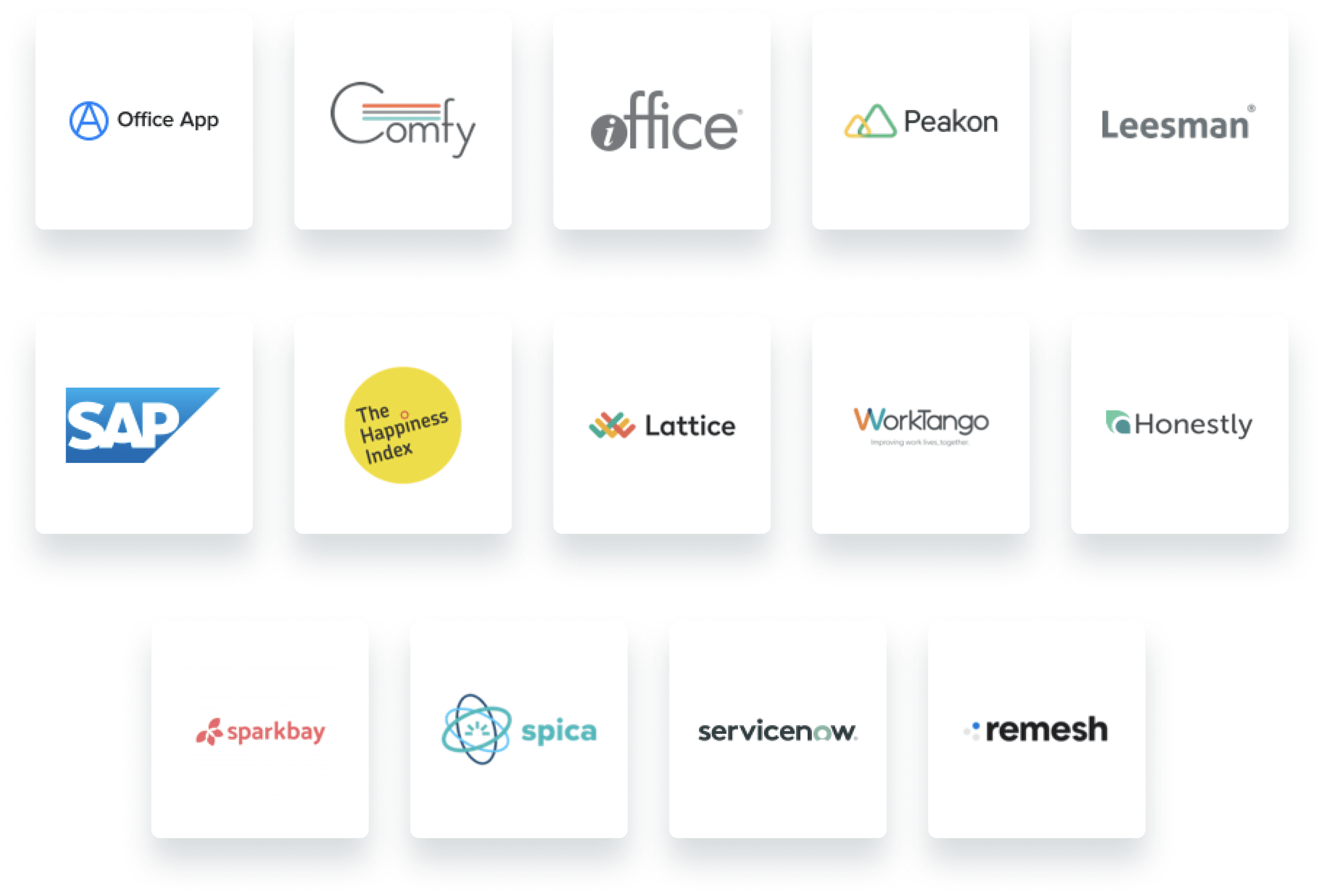 3. What is the solution?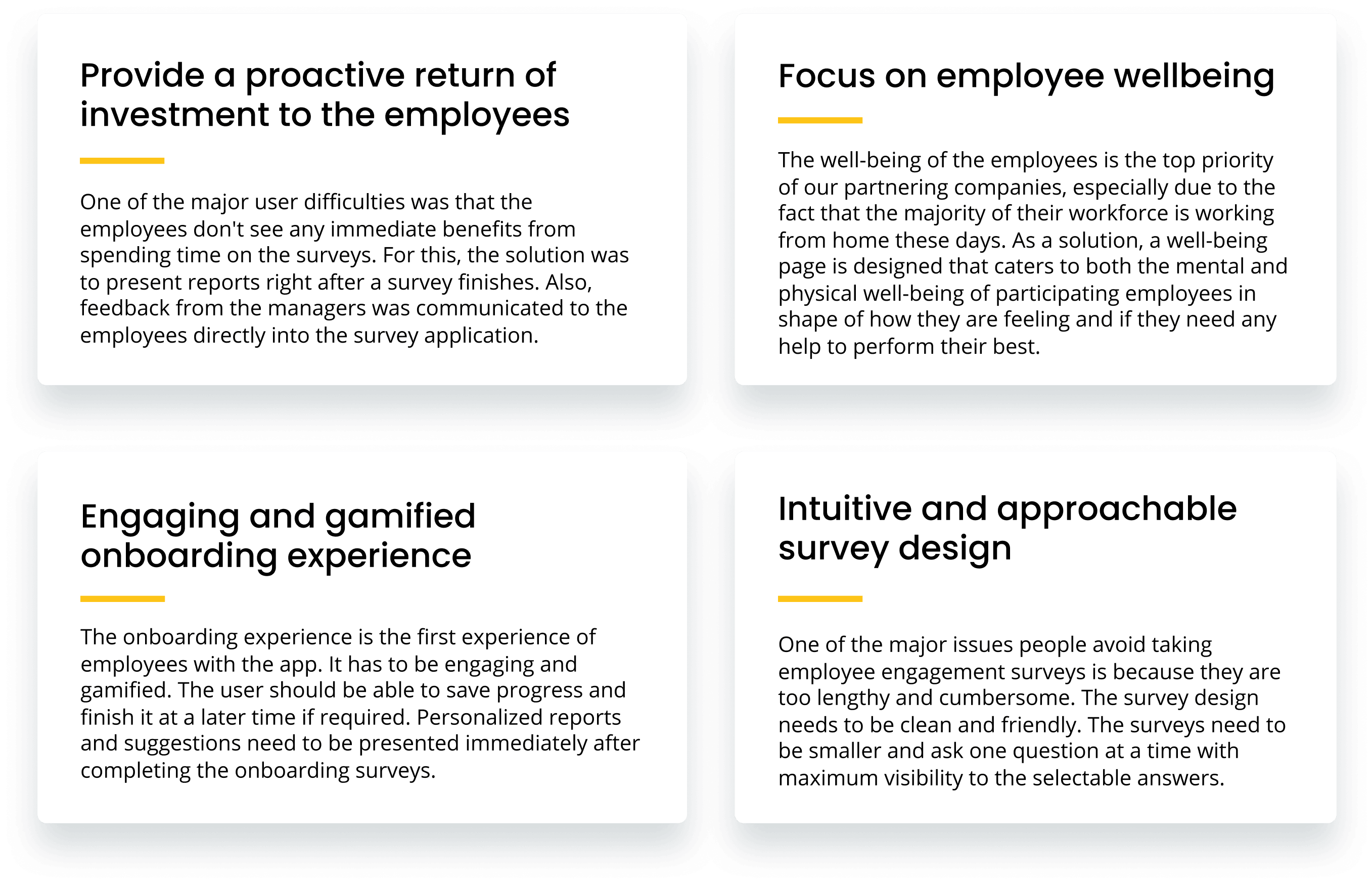 4. Converting requirements into features
---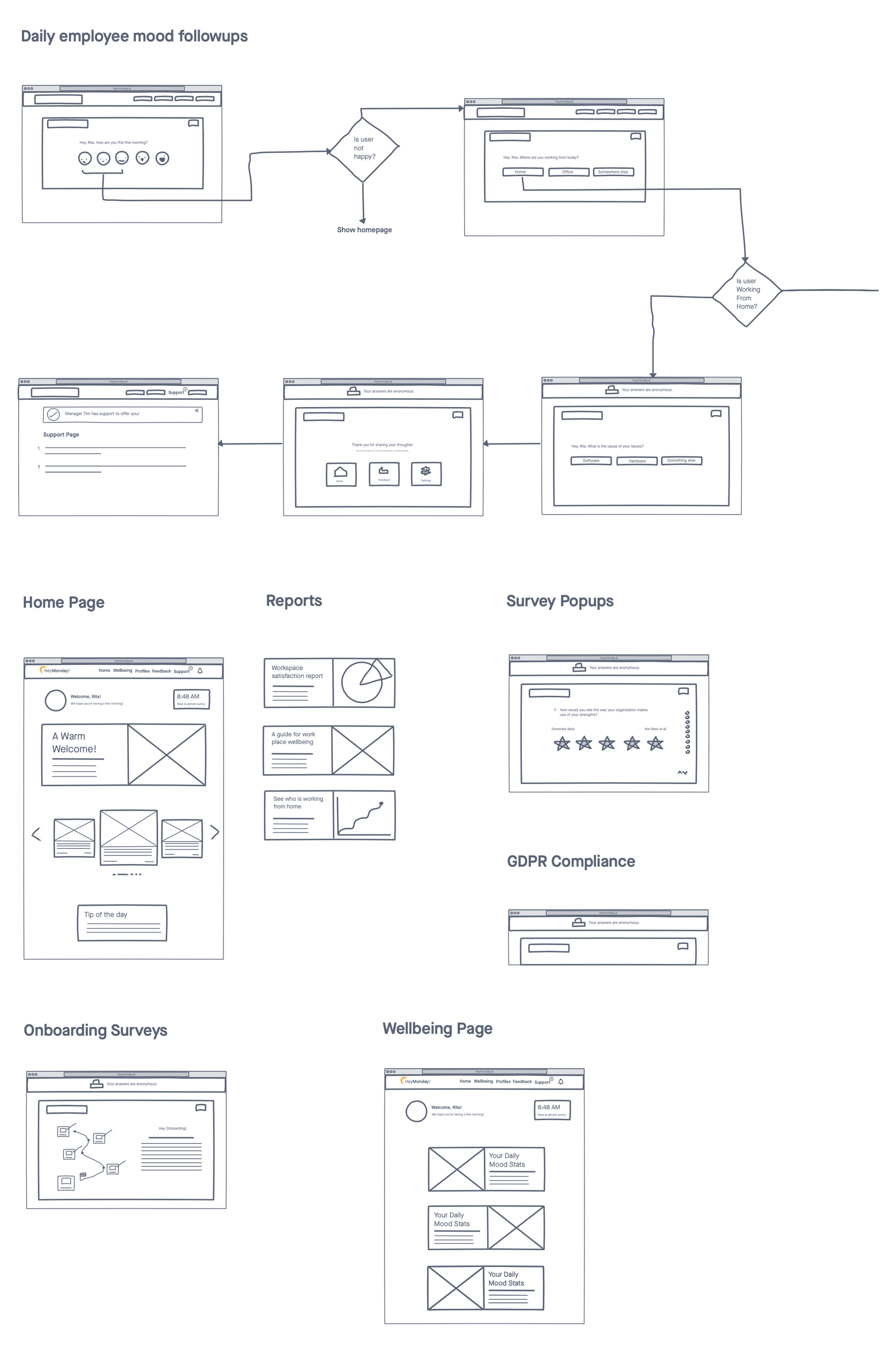 ---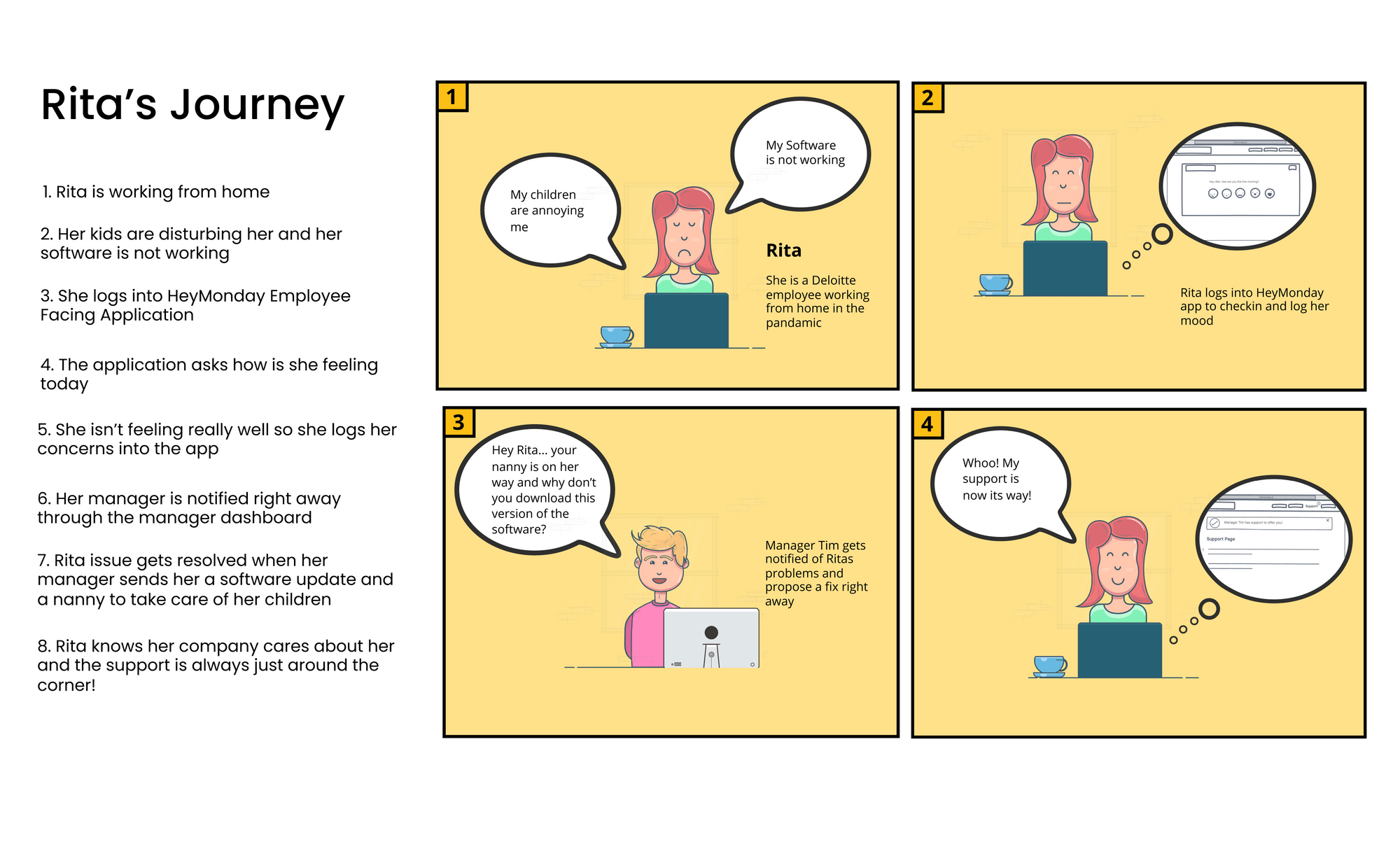 5. Establishing the visual design guidelines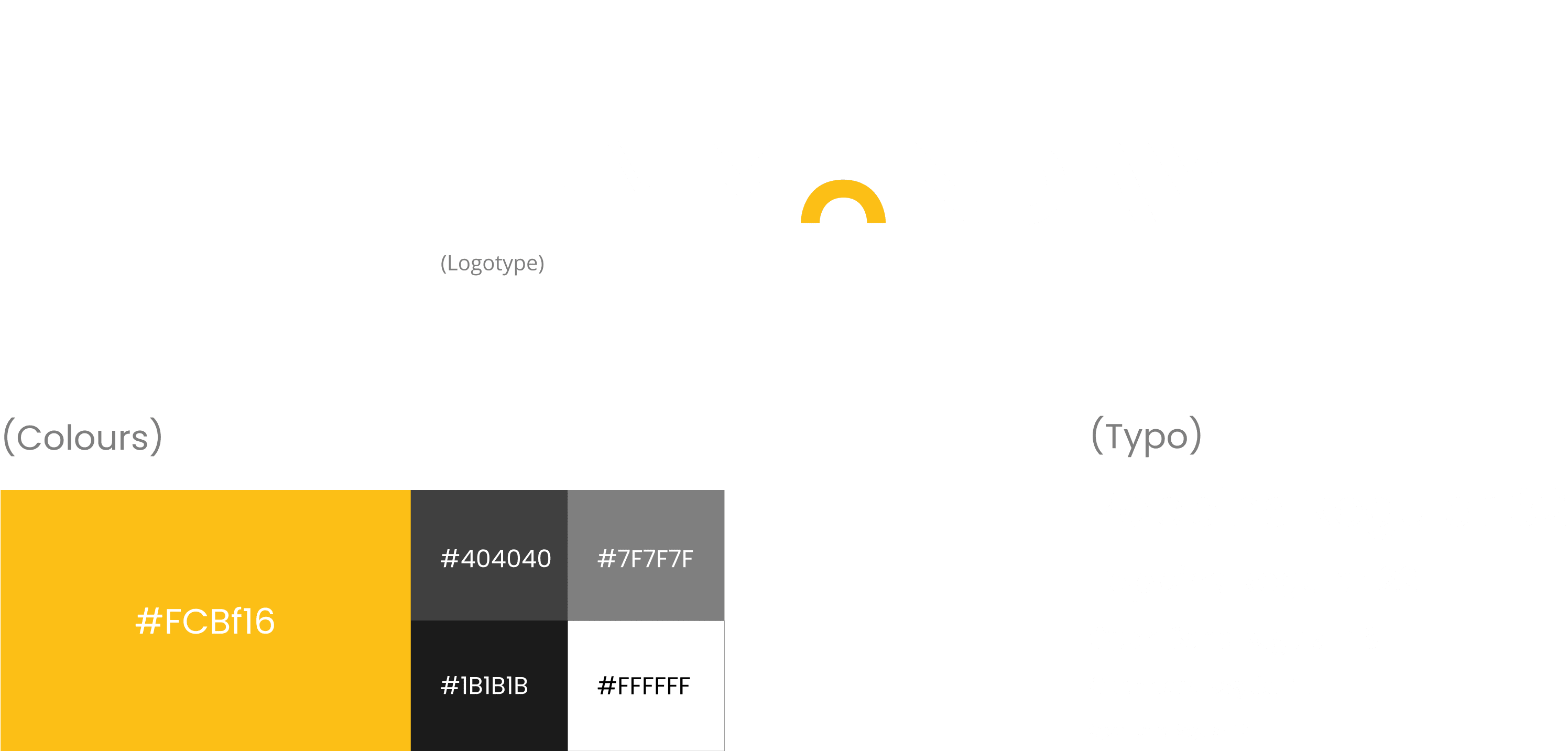 6. Design system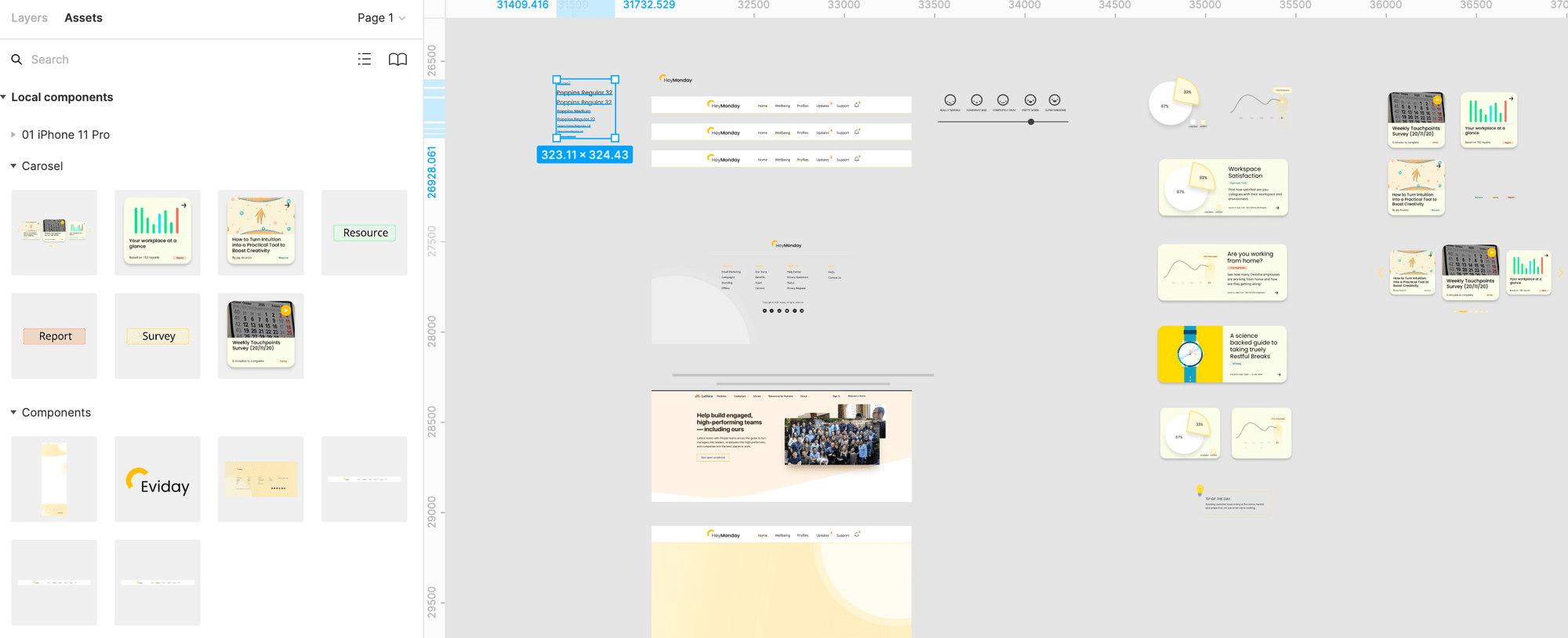 ---
---
---
---
---